The Distance Challenge 2019-2020
From 1st December 2019 until 31st October 2020, you can record the distance you travel riding your horse and join in the IHSGB Distance Challenge. In 2018 we awarded a number of different categories from furthest distance to just getting started with a new horse, in 2019 all members were awarded for collectively travelling over a quarter of the way round the world – so look out for a 2020 plans!
For more information read the FAQ below or contact leisure@ihsgb.co.uk.
FAQ
How long does it run for?
All distance ridden from December 1st 2019 to midnight October 31st 2020.
What counts as distance?
If you're riding your horse then it counts as distance – all ridden activities are included so get tracking whether you're hacking, schooling, on the oval track or participating in any other organised events. If you've taken up anything more unusual like stunt riding or horseback archery, then yes we're counting that too!
What if I have more than one horse?
The entry is per rider so you can count all your ridden distance – even if you ride multiple Icelandic horses!
Miles or kilometres?
This year we're asking for all entries in miles.
How do I enter?
Entries must be submitted to leisure@ihsgb.co.uk by midnight on the closing date to be in with a chance. Include your name, name of horse(s) and total miles for Dec 1st 2019 to October 31st 2020 . We're trusting you all to be honest, so we're only asking for a final total.
I haven't tracked my rides before, how do I do it?
Some people do this after their ride by looking at their OS maps and just keep a track of what they've done; many people also use GPS apps on their phones or sports watches – as long as it tracks distance. There's a group on the app Endomondo, where lots of our members track distances together; email leisure@ihsgb.co.uk if you would like an invite. People are also welcome to make groups on other apps of their choice, if you let us know we'll mention it here so people can join. If you do join or create a challenge group on an app, remember you'll still need to submit your entry via email.
Anything else?
We'd love to see photos of you all out tracking your distances and include some in the next Sleipnir, so send them in or share with us on Facebook.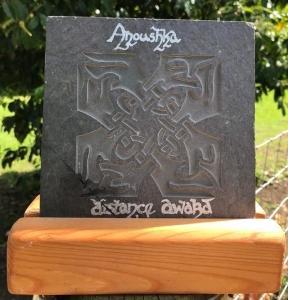 Distance Challenge trophy