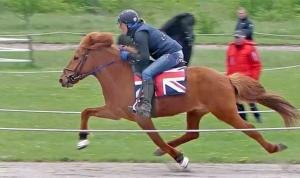 We have had yet another amazing British Championships on 23-25th June 2017, where the Icelandic horse in the UK was celebrated in style! This year is also a World Championship year and your team to represent GB at the World Championships has now been chosen!
IHSGB Championship Trophies
There are a number of trophies that now need to be replaced for our annual Championships. If you are interested in donating a perpetual trophy to IHSGB, then we would love to hear from you!
This can be donated by an individual or sponsored by a company, please contact Kirsty if you would like further information on the classes that need to have a trophy donated or to discuss any further.
Many thanks on behalf of the Sport Group of IHSGB. Contact Kirsty: 07730714565 or hestamennskagb@gmail.com.
Winners of the current and last years' classes, combinations and judges awards are listed on the results page here.