Welcome to the Distance Award which is relaunched in 2018!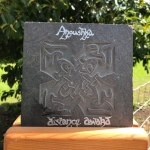 Would you like to be in with a chance of winning this trophy?!
Starting from June 15th 2018, you can record the distance you travel riding your horse: The furthest distance travelled wins! All apps or OS measurements are allowed and distance is per Rider, not Horse. ALL ridden distance counts eg Hacks, Schooling, Competition. Download those Apps, plan those hacks and calculate your distances until November 15th (two days before the next AGM where it will be awarded).
Here is the link if you wish to join the endomondo challenge!
For more information, please contact Nicola on leisure@ihsgb.co.uk