The Distance Award has been relaunched for 2018!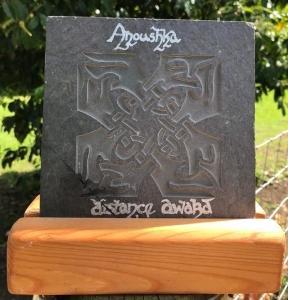 Would you like to be in with a chance of winning this trophy?!
Starting from June 15th 2018, you can record the distance you travel riding your horse – the furthest distance travelled wins! All apps or OS measurements are allowed. All ridden distance counts so get planning those hacks and measuring your maps or downloading apps and calculate your distances until November 15th.
For more information read the FAQ below or contact Nicola on leisure@ihsgb.co.uk.
FAQ
How long does it run for?
All distance ridden from June 15th to November 15th counts, the trophy will be awarded at the next Annual General Meeting on November 17th.
What counts as distance?
If you're riding your horse then it counts as distance! All ridden activities are included so get tracking whether you're hacking, schooling, on the oval track or participating in any other organised events. If you've taken up anything more unusual like stunt riding or archery from the saddle, then yes we're counting that too!
What if I have more than one horse?
The entry is per rider so you can count all your ridden distance – even if you ride multiple Icelandic horses!
Miles or kilometres?
The final scoring will be done in kilometres so please submit your distance in kilometres. If you accidentally submit miles it will still count – but we'll need to convert it first.
How do I enter?
Entries must be submitted to leisure@ihsgb.co.uk by midnight on November 15th to be in with a chance. Include your name, name of horse(s) and total kilometres for June 15th to November 15th. We're trusting you all to be honest, so we're only asking for a final total!
I haven't tracked my rides before, how do I do it?
Some people do this after their ride by looking at their OS maps and just keep a track of what they've done; many people also use GPS apps on their phones or sports watches – as long as it tracks distance. There is a challenge group on the app Endomondo, where a number of ISHGB members are, so email leisure@ihsgb.co.uk if you would like an invite – people are also welcome to make challenges on other apps of their choice.
Anything else?
We'd love to see photos of you all out tracking your distances and include some in the next Sleipnir, send them in or share with us on Facebook! Here's a little contribution with Lína's afro below.