Welcome to the 'new look' Tölt Online from the IHSGB!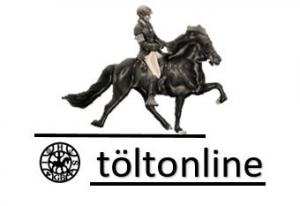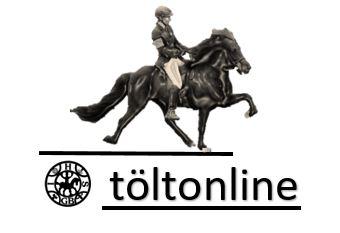 We are delighted to be able to offer you the ability to send in a video recording of yourself riding a sport test at any location, and to have it assessed by National or International judges! This means everyone at every level has the opportunity to get feedback from an official judge, enabling us all to learn and improve ourselves and our horses!
Tölt Online GB Ranking now LIVE!
All your entries to ToL in any class will be added toward the Tolt Online GB Ranking and the highest ranking rider will be announced at the end of the year with all GB Ranking results. So why not join in and get scores, feedback and help as well as being in with a chance to top the GB Ranking!
Questions?
The tests you can currently ride include:
Tolt Tests: T1, T5, T7 and T8
Loose Rein Test: T2 and T6
Four Gait Tests: V1, V3, V5 and V6
Five Gait Tests: F1, F2 and F3
Dressage: Walk, Trot, Tolt (WTT)
What do the tests involve?
See the descriptions of all the tests available and how to ride them here and visit the official FEIF descriptions of the tests in the FEIF rules here.
Where and how should I video myself?
Basically, anywhere you can ride a test and get someone to video you! You can use a 40×20 or 60×20 area, arena or an Oval Track. If you are marking out an open space, it should be a minimum of 40×20 with proper corners. For the Five gait tests which include pace, a 60×20 Arena or Oval Track is needed. Please film as clearly as possible from the centre of your chosen location, minimising the amount of zoom in or out to help the judge! A reasonable perspective is also useful.
How do I let you have my video?
We recommend that you upload your video to YouTube or Google Drive for ease at our end. Please label your videos clearly with your Name and Test. You will be able to give us the URL link during payment.
How do I get my feedback?
Your video will be sent to the judge and feedback will be returned to you (within a target of 7 days) to the email address you supply during payment.
IHSGB Members price per test : £12
Non-Members price per test : £15
Interested?! All you need to do is get a video of yourself, upload it to YouTube or GoogleDrive (please clearly label your name and test), select if you are an IHSGB member, let us have the URL link, your email address and your payment below and we will do the rest!
Please note: For more than one test/video, you must add each subsequent test (and therefore URL) to your cart using the payment form below by clicking on Continue Shopping in PayPal:
​
If you are entering from Canada, please use the button below. Please note: You may be charged fees by PayPal.