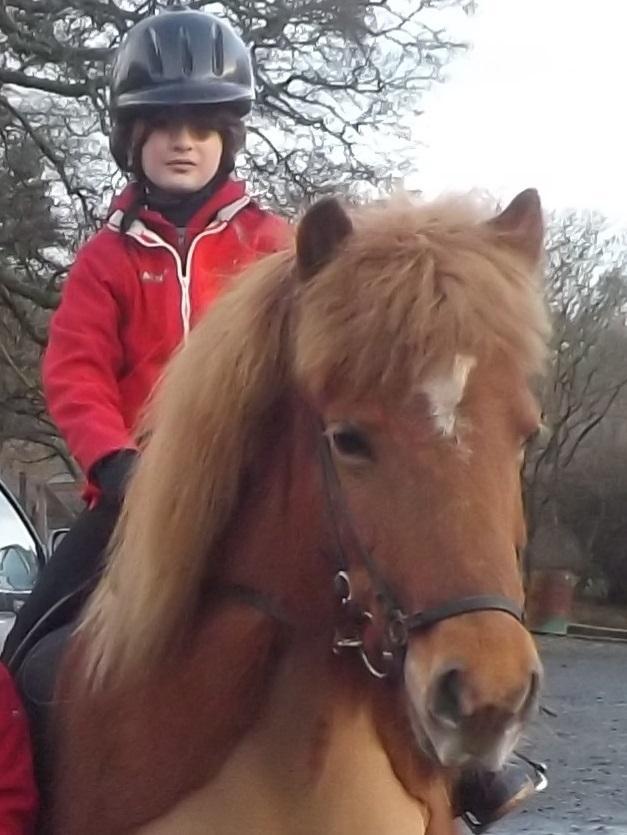 The first round of the Winter Tölt Series at Etal got underway at the weekend, with a new format to celebrate the 10th anniversary of the event – there was lots of fun to be had!
Riders were given the opportunity to ride both a Tölt and four gait test on the Saturday afternoon (individual preliminary round) followed by the finals of these on the Sunday morning.  As is common this winter, the rain came on, the horses looked a bit unfit, but the riders were eager!  Although the first event of the year and for most, the first outing of their horses this year so far, there were good scores on the board and a great atmosphere to warm us up!
Also new to the event for 2014, is the "Team" overall Series table.  In previous years, individuals accumulated points each month towards the overal Series winner, but this year, it's teams that accumulate points.  There were only a few rules applied to teams: 4 horse/rider combinations, a name, cheering on your team mates and a lot of fun!!  After the first round, the top three team standings are as follows: "Team Carson" have 50 points, "Frankfarters" 31 and the "Pink Ladies" 29.
We had a good mix of riders in each team, with the youngest competitor just 8 years old and the oldest….well, in the region of pension age!!  The spectators turned out on both days, wrapped up warm, coffee clasped in hands, dancing along to the music and giving the riders great support!
Thanks to Fi Pugh for judging, Elsie for writing scores, the spectators and friends who supported the event and most of all the competitors.  The 2nd round takes place on 23rd & 24th February in Etal – we look forward to seeing some of you there.
JanuaryFour Gait A Final
JanuaryTölt A Final
1st  Sandy &   Herkules
2nd  Rona &   Rispa
3rd  Cory &   Orn
4th  Yvonne &   Vartha
5th  Phil &   Bari
6th  Natasha   & Alfadis
1st  Aidan &   Tindra
2nd  Sandy &   Jimmy
3rd  Natasha   & Adda
4th  Frank &   Gjosta
5th  Rona &   Rispa
6th  Cory &   Orn