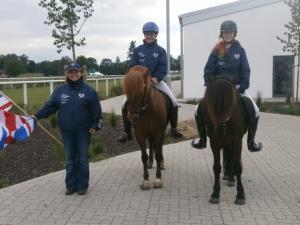 FEIF Youth Cup 2014
All riders that are aged 13 – 17 years old in 2014 and members of IHSGB – don't forget that you are invited to register your interest for selection in the GB team for Youth Cup this year.
FEIF Youth Cup is made up of different elements: oval and pace track competition, dressage, trail riding and countryside riding. It is an intensive week of training and competition, but a lot of fun and new friendships are built along the way! The Cup is being held in 2014 in Iceland.
Registration for interested riders will close 14th April. Training and selection is to be confirmed once registration is complete.
Any interested riders that are eligible should contact the youth department as soon as possible on youthteam@ihsgb.co.uk
Jan & Kirsty