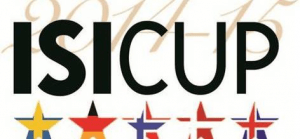 Over the last few months, British Riders have been taking part in the Isicup series of competitions in Europe – the final ranking results of the top three riders in each discipline were announced today and include Charlotte Cook (1st in P1 and P2 senior) and Mike Adams (3rd in P2 senior)!
Furthermore, the winners will be awarded a prize at the World Championships 2015 in Herning! To see the results, please click here and if you are going to the World Championships, make sure you follow the Isicup Facebook page for the prize giving announcements and be sure not to miss it!
Well done to both of you – a brilliant achievement!