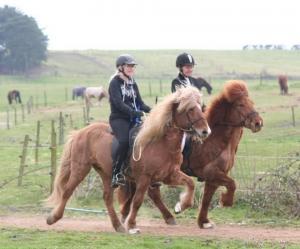 The aim of this programme is to give riders who enjoy Sport Riding an opportunity to develop themselves and their horses. It includes assessments of the rider and their horse in several areas – e.g. fitness, ability, skills – and tries to find specific ways to improve these elements in a measurable way. There is a focus on preparing for and riding FIPO tests at the appropriate level and oval track performance is videoed and discussed. Riders have a written revue and an agreed action plan.
This season, we are introducing an intermediate programme for riders who would like to know more about the basics of sport riding and want to go to competitions feeling more confident about what they are doing.
The events are held at Connegar Farm, Dorset and run by Jemimah and Mike. There is a limit on numbers.
Possible dates are:
2015
7/8 November
12/13 December (intermediate)
2016
23/24 January
20/21 February (intermediate)
12/13 March (combined – maybe mini competition)
For more information please contact Mike at mc.adams@btinternet.com.
Watch the website for more details.