It's on the way!!!!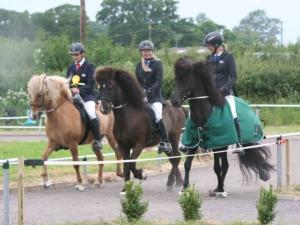 THE 2017 IHSGB SUMMER SHOW
This is the Icelandic Horse event that you won't want to miss. It's going to be held at Ann & David's place in Spalding, Lincolnshire on
23,24,25 June.
What's happening?????
Dressage competitions from In hand to FS1
Trail and Track for the "le Trec" aficionados
Tolting events to suit everyone, whether you have just started or whether you want to become the British Champion in T1.
Three, four and five gait events for you to show your walk, trot, and canter as well as tolt and pace if you want to. Check out the elements of the tests – there's something for everyone.
Pace track events for you to see if your horse can really do it. We will also have timed 100mtr trot, gallop and tolt competitions just for fun!
Hacking in Holland – South Holland actually. There is some lovely riding around Pinchbeck, just right for a Treasure Hunt.
Be there and watch as riders enjoy competing at this show which includes our British Championships. You will also see the Team GB squad as this is a qualifying tournament for them.
If you would like to know more contact a member of the Sport Group and we will be delighted to send you the details or you can download them from the website www.ihsgb.co.uk
Have fun supporting your IHSGB Summer Show
Mike Adams     Sport Leader     tel. 07785908088
Ann Savage, Gundula Sharman, Kirsty Carson and Andrew Nickalls are contactable on  sport@ihsgb.co.uk