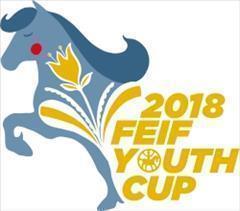 We are delighted to announce IHSGB information for 2018 FEIF Youth Cup.
Crissie will represent Great Britain at the FEIF Youth Cup this year to be held in Sweden, 28th July – 4th August.
We look forward to supporting Crissie at her second Youth Cup – and wish her well in preparations and a whole lot of fun in Sweden this summer!
Robyn will also be in attendance as a Team Leader during Cup.  It is always very satisfying when youth riders mature to young riders and continue to develop their interests in supporting the 'international family' of young Icelandic horse people!  Robyn took part as a YR at two FEIF Youth Cup events and now returns to lead a team made up of international competitors to success at Cup!
Best of luck to both of you.
Should anyone wish to support the Young Riders' for their 2018 Youth Cup experience, please contact youth@ihsgb.co.uk – there are always sponsor opportunities!