The IHSGB Summer Festival is an annual event organised by  the IHSGB Sport team.  The event has been organised at a variety of venues around the UK over the years.  For the past fouryears, the event has been held at the Aston-le-Walls Equestrian Centre near Daventry in Northamptonshire.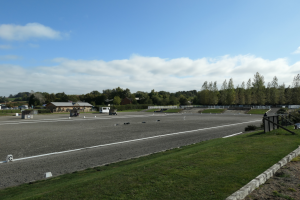 The event includes oval track and pace classes as described here with full details in the FEIF Sport Rules, as well as Track & Trail class and other classes.  Classes are available for all levels of rider ability.
Results from previous events are here.
Next year's event has not yet been decided. More details will follow when they become available.