To add your events to this listing, please contact the communications team here

World Championships for Icelandic Horses — CANCELLED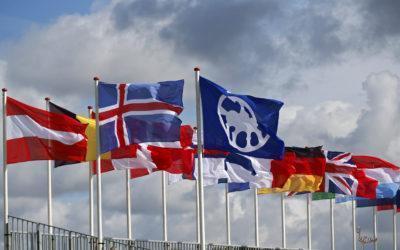 The world's best Icelandic horses and their riders will come to Herning for the World Championships in August 2021 
Horses and riders from 21 countries and tens of thousands of happy spectators will be gathered in Herning from the 1st – 8th of August 2021. 
Come and join us!
The World Championships are an opportunity to experience the biggest stars in breeding and sports. Horses and riders will travel from all over the world to compete for the medals. The World Championships are held every two years, and both horses and riders have to go through a demanding selection process to be allowed to represent their country at the World Championships.There will be horses on the tracks from morning to evening, and there will be plenty of opportunity to watch the beautiful dancing tölt horses, the lightning-fast pace horses and the fine selected breeding horses at the World Championships.
And the World Championships are more than horses. Around the tracks are an entire festival site with entertainment, lectures, shopping and food stalls. There is life in the square almost 24 hours a day! 
Come and join us. We know you will love it!