Advertising is free for IHSGB members, or £10 per item per month for non-members. Please email details and photographs to
website@ihsgb.co.uk
 and remember to let us know if your item has sold – non-members will be sent a Paypal invoice.
Scoot boots £120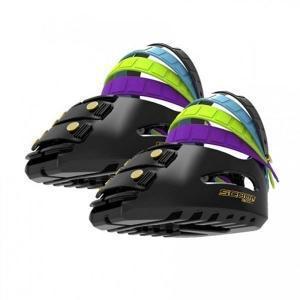 Size 0 Scoot Boots, in perfect as new condition (used once only for 20 minutes), complete with all pastern straps, bag, etc. Paid £140 for them, but sadly they don't suit Bob (he's a Glove boy). £120 plus p&p or can bring them to Oakfield. Contact mic@solva-icelandics.co.uk / 07791 993238
Two old Icelandic saddles for sale. One we bought in Hestamadurinn, Iceland about 25 years ago and is my normal riding saddle.
The other is a Goertz Vikingur saddle, again is at least 25 years old. £45 each or £75 for the pair. Collect from Burridge, Hants or I can bring them to the Oakfield Spring Show.
Contact Mike Edwards on 07920014696 or email to singsationalmike@outlook.com
Benni's Harmony saddle, narrow fitting, black £200.00 (excluding postage). Contact Smari or Mandy  01559 362266.
18″ Wintec saddle (GP) with Cair. Only used a couple of times as bought for Buska who is now retired so decided to sell. £250.
For extra details Please contact dorisann.russell@googlemail.com.