Welcome to the Young Rider Badges!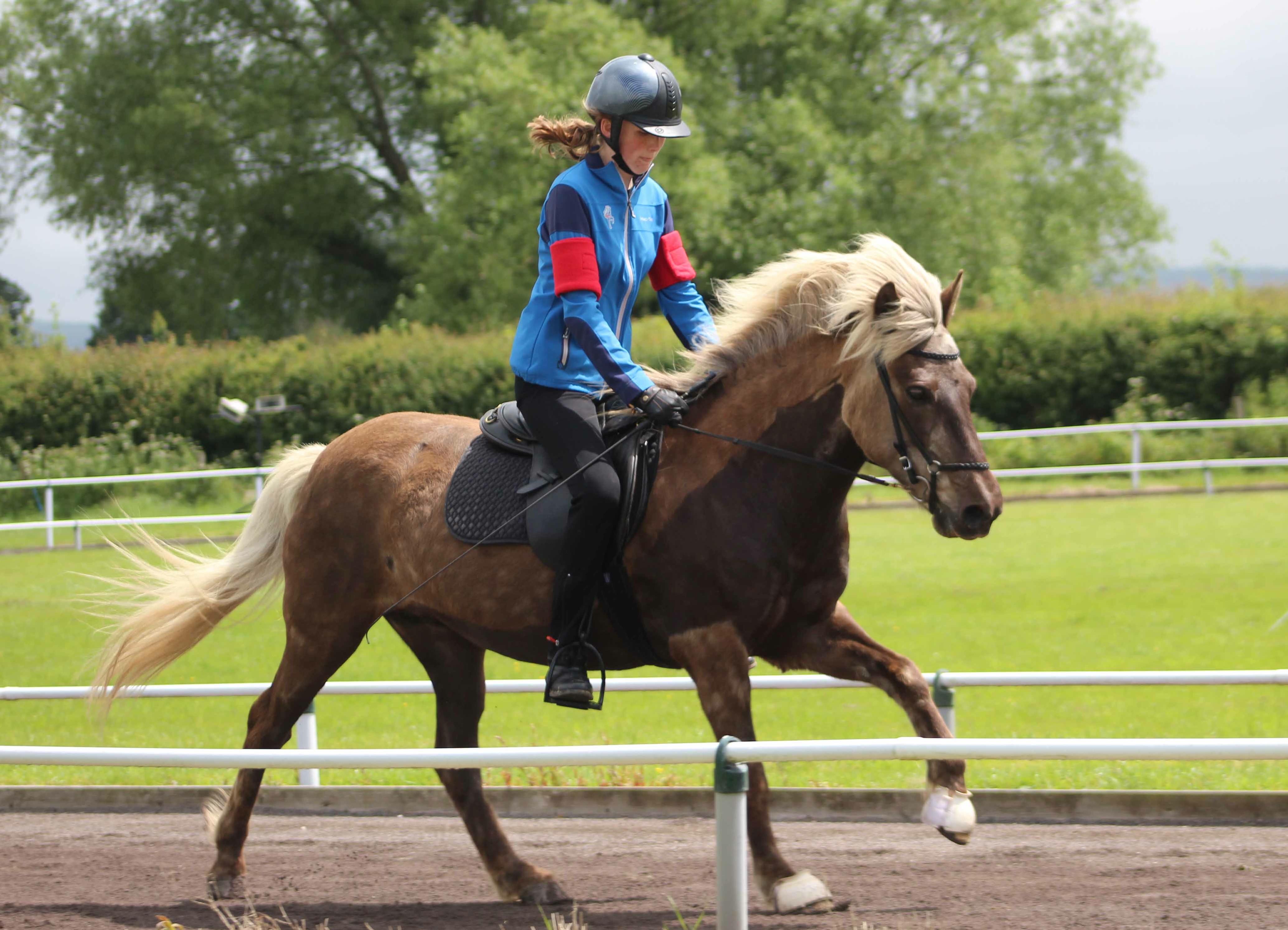 Young Rider Badge Levels
Level 1 (4 Years +) AVAILABLE NOW FOR ENTRY
– Voluntary test
– Basic Icelandic Horse knowledge and riding skills
Level 2 (6 Years +) AVAILABLE NOW FOR ENTRY
– Required
– Basic understanding of Icelandic Horses
– Achieve confidence in handling and riding an Icelandic Horse
– Improve knowledge of and enjoy learning about Icelandic Horses
Level 2b Road Rider AVAILABLE NOW FOR ENTRY
– Required before Level 3
– Basic Road Safety and knowledge
Level 3 (8 Years +)
– Required before Level 4
– Developing a balanced seat independent of the reins
– Higher level of knowledge of Riding and Care of an Icelandic Horse
Level 4 Sport Rider
– TBC
What do you need to know?
Young Rider Candidates can take Level 1 or Level 2 at any time. Young Riders can work with their usual local riding school instructors to take the exams for Level 1-3. For Level 4, it is recommended that Young Riders have instruction from a FEIF trainer.
No limit to number of times needed to pass or how quickly each level is taken in succession.
How do you enter?
Contact Education or Youth using this Contact Form to register interest in the Young Rider Badges. You will be sent a pack with all the information you need for each level.
How will I be examined?
Where possible, IHSGB Young Rider Badge assessments will be via an online application:
– Videos which can be uploaded to Google Drive/YouTube etc. for the examiner to assess
– Online multiple choice or exam questions (where relevant)
Level 4 will be assessed in person.
Please note: Video's must be supervised and taken by an adult.
How much will it cost?
For Level 1 to 2b – £12 (£10 discounted for members)
Level 3 – £17.50 (£15.00 discounted for members)
Level 4 – TBC
What do I get out of it?
Candidates will be awarded a Certificate and Badge upon passing.
Benefits will be available to Young Rider candidates who have passed!
Ready to send in your tests?